Patrology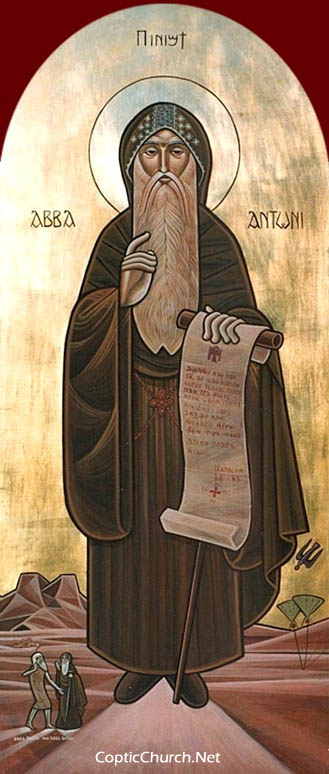 One of the very important characteristics of the church of Alexandria was her broad-mindedness and openness of heart towards philosophers. While leaders of the church in other countries looked at philosophy as an enemy of faith (like St. Justin and Tertullian), our Fathers embraced philosophers with love, treated them as children in need of the, church to help them grow through faith into manhood. Thus the Alexandrians saw faith not as opposite to the mind and knowledge, but as a satisfaction of mind and an elevation of thoughts through which one could enjoy Divine knowledge. This knowledge was thus superior to philosophical knowledge. God grants faith to men who are His rational creatures, and He would not destroy the minds which He created.
The School of Alexandria - Before Origen
Fr. Tadros Y. Malaty
We are in need of studying the thoughts of the School of Alexandria, especially during the period of the first five centuries. It helps us to attain the divine grace of the Holy Trinity and practice the unity with the Father and the Son through the work of the Holy Spirit. It reveals how the early Church understands the Holy Scriptures, christianizes the Hellenic culture, and faces heresies. The texts that the Alexandrian Fathers used in this study depend on: Ante-Nicene Fathers, Nicene and Post-Nicene Fathers, Ancient Writings of the Church, the Fathers of the Church, Source Christian, etc.
---
The School of Alexandria - Origen
Fr. Tadros Y. Malaty
St. Didymus the Blind, the head of the School of Alexandria in the latter half of the fourth century, described Origen as "the greatest teacher in the Church after the Apostles." J. Quasten states, "The School of Alexandria reached its greatest importance under St. Clement's successor, Origen, the outstanding teacher and scholar of the early church,...a man of encyclopedic learning, and one of the most original thinkers the world has ever seen."
---
Nicene and Post-Nicene Fathers
The Classic Christian Ethereal Library
The Writings of the Fathers from the first centuries.
Read Online